Hey Guest Please vote for us at https://vote.cityprison.net You'll get awesome rewards like Kits, Crates, Money and more! Make sure to vote every 24 hours! - Thanks :)

Hey Guest, If you can please support us by donating to our server! https://donate.cityprison.net it helps us keep going and growing our minecraft network. We've been open for over 5 years!
CityPrison
A long overdue Purge will be hosted Saturday June 4th!
​
As we do every month, the top 10 voters recieve awesome coupon codes, these coupon codes can be redeem on any server different rewards amounts per tier but overall an equivilent amount.,
If you've won, contact ashour on skype; ashour253
if you have not won, fear not you have a clear slate this month to get in as many votes as possible! Do note we switched one of our voting sites so make sure to use the new site to your advantage!
As always, I hope to see you on our minecraft prison server; (IP: SPVP.ME / Server.CityPrison.net)
until next time
1st
xxstarfire25xx
162
votes - $100
2nd
fishguy4422
159
votes - $90
3rd
Hxnzo
153
votes - $80
4th...​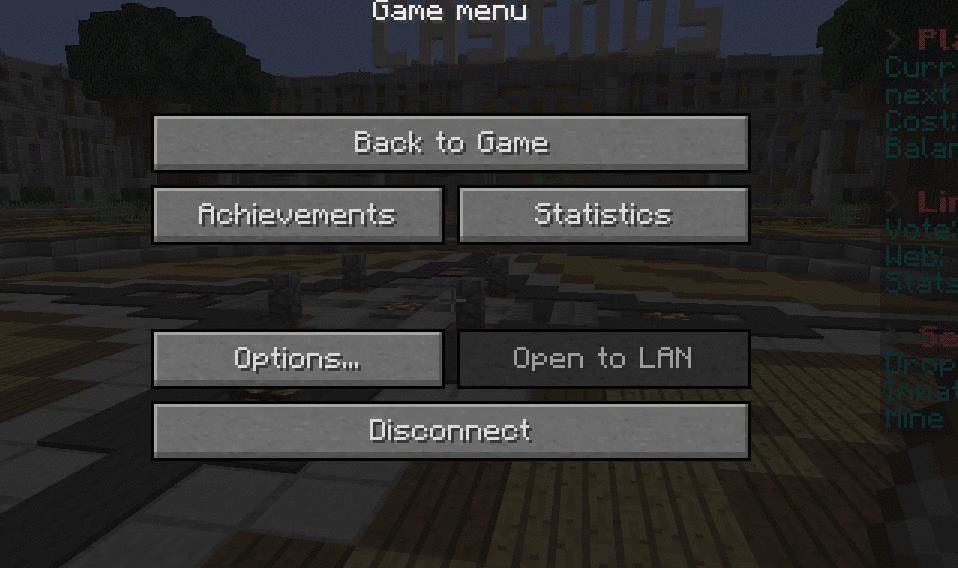 I'd like to update you guys on a few things we've just launched/fixed!
Firstly, we've introduced some COOL arrow trails! You can catch one on:
http://donate.cityprison.net/category/687760
Arrow trails are particle effects that follow the arrows path, some are awesome to just show off and others are just straight up lovely.. (haha, get it? There's a cupids trail....)
Checkout my personal favorite, the Cupid's Trail:

Activate your trail through the /at command and have fun!
Checkout all the different trails and preview how they look before donating for them on the donation page, click "details" and let the GIF load up!

Next, we've got a revamp to our Blast pickaxes system, we've lowered the durability cost to 1.5 times the current block breakage instead of the past 2.
Meaning durability has been increased by 25%! that's amazing!

Enchant any pick to a blast pick at /warp enchants
Feel free to post any suggestions to future custom enchants we should...
​
Wow.
That's all I can say....
It's been 4 years, originally we started in 2012, seeing the only 2 active prison servers being run to the ground without proper rules and staffing. Without proper ownership, we decided to take it into our own hands and create a unique server. Something that people could come on, enjoy there stay and just have fun.
Some place safe for people of all ages, yet fun and exciting. and that's how CityPrison was born.
Built from the ground up, from the builds to the plugins using whatever we could and starting ourselves with a Trail VPS running 1Gb. We now operate several dedicated servers, we operate a build team a development team & and amazing community. We run multiple game-modes that satisfy everyone's cravings, and we're always expanding.

We could never be here today if the thousands (over a million players) that contributed to the community. From a vote, to a chat message. a forum post or even a donation. We wouldn't have lasted 4 years, and...​
In about a week, CityPrison will be 4 years old. Every anniversary we host many events, give out rewards, and rank up a few staff members who have earned it. This year is no different, here are events that we will host.
​
~
Mine-Off
~
~
Drop Party
~
~
PVP Tournament
~
~
Event that you guys have voted for
~
​
These events will be hosted throughout the day, and their might be more than one of them.​
SkyBlock has been released! Hop right on and join us
/server skyblock
Minecraft Server Information:
Prison Server IP Address: Server.CityPrison.Net
Minecraft SwordPvP KitPvP server IP Address: Kit.SPvP.me
Minecraft Factions Server IP: Factions.SPvP.me
Minecraft SwordPvP/CityPrison Minecraft Prison Server Hub IP Address: SPvP.me
Voting link:
https://cityprison.net/
TeamSpeak IP Address: TS.CityPrison.Net​
CP's Birthday Update #2
So I am here to reinstate a server that use to be established on the SPvP Network,
Sky-block
. What has consumed 72 hours of my time and took two months of planning alongside the wardens and admins of the SPvP Community, will be released this weekend.
The Hype Post located
here
, it shows a picture that displays the new custom built spawn. This server overall is an addition to the SPvP Network for our community to enjoy and play on.
Personally this is a representation on how strong our community is currently and how far and willing our staff team is willing to exert their time and effort into what you guys enjoy!
So thanks to all who have supported us!
On Release
We plan Sky-block to be a long-term server and will include all your favorite plugins currently on our network alongside a few new or newly...​
We've gone ahead and fixed our plot issues being unable to build, sorry for the long delay!
​
Hello,

As we've been in contact with Mojang to ensure we're EULA compliant we want the community to be rest assured that we are NOT violating the EULA.

All previous ranks purchased on the main server will REMAIN, you can also receive these ranks through Crates which can be obtained through several ways primarily the voting. This has been a feature for well over a year, and we're proud to say we've given well over 7,500 --> 10,000 free purchasable ranks over the 4 years of being open.

All future ranks will work and function in a similar fashion, people purchasing stuff starting Friday will receive a special IP to login through via E-Mail automatically. This will ensure they're routed to the server that functions similarly to prison by syncing stuff such as chat to ensure you're on a completely different server but allowing us to offer our current packages. This ensures our EULA compliant state. This will go up on Friday the 13th.

For the most part nothing really has...​
CP's Birthday Update #2
Hello everyone!
I am here to bring to you a post that skims the surface of what has consumed 72 hours of my time and took two months of planning alongside the wardens and admins of the SPvP Community.
Although the picture below is not much, I am sure it will not be difficult to determine on what is returning to SPvP.
More information regarding this will be posted very soon!
Your sincerely, Nickj and Staff team
Minecraft Server Information:
Prison Server IP Address: Server.CityPrison.Net
Minecraft SwordPvP KitPvP server IP Address: Kit.SPvP.me
Minecraft Factions Server IP: Factions.SPvP.me
Minecraft SwordPvP/CityPrison Minecraft Prison Server Hub IP Address: SPvP.me
Voting link:
https://cityprison.net/
TeamSpeak IP Address: TS.CityPrison.Net​