Hey Guest Please vote for us at https://vote.cityprison.net You'll get awesome rewards like Kits, Crates, Money and more! Make sure to vote every 24 hours! - Thanks :)

Hey Guest, If you can please support us by donating to our server! https://donate.cityprison.net it helps us keep going and growing our minecraft network. We've been open for over 5 years!
CityPrison
Hello,
Tonight 9/5/2016 we've released a few major overhaul to our plugins.

*first* The database period is over feel free to utilize inventory space as needed.

Starting out with our syncing plugin, we've had it completely rewritten from scratch utilizing a new database scheme and a better system to defeat dupers by increasing security when it comes to locking peoples inventories before data is loaded. You'll also notice a much quicker response to load your inventory, previously it took up to 1-3 seconds, now it takes milliseconds, faster then you can see the items load.

Moving on we've patched a few smaller bugs and ensured PvP was patched back to 1.8 after a slight issue last week.

We'd also like to mention Books, EnchantmentBooks, banners & items in your armor slots now transfer between drug & prison, something we attribute to the new plugin.

Moving on we've upgraded our EnchantmentTokens, with that being said this was another complete overhaul of the system which is...​
Top voters:
Similar to July August had a spectacular amount of votes, we're so happy that you guys are able to support us by voting for us. So this month again we've decided to increase the money given out for each of the top 10 voters. We hope you enjoy
1st
frunges
165
votes - $120
2nd
xxstarfire25xx
162
votes - $110
3rd
Dalwo
160
votes - $100
4th
MeanBiscuit123
155
votes - $90
5th
Hollygwood
150
votes - $80
6th...​
This month we've seen a spectacular amount of votes! and for that reason we've increased our rewards tier by $20! So enjoy
As always, please contact ashour on skype to recieve your coupon code, Skype: Ashour253
1st
Dalwo
177
votes - $120
2nd
Tails506
158
votes - $110
3rd
XxPR099xX
153
votes - $100
4th
xxstarfire25xx
148
votes - $90
5th
MemyselfandpiBRO
146
votes - $80
6th
Zilv28
...​
0As always, we're here bringing the top 10 voters on the server!
Remember to keep voting and support the server! Every vote counts <3
Minecraft Server Information:
Prison Server IP Address: Server.CityPrison.Net
Minecraft SwordPvP KitPvP server IP Address: Kit.SPvP.me
Minecraft Factions Server IP: Factions.SPvP.me
Minecraft SwordPvP/CityPrison Minecraft Prison Server Hub IP Address: SPvP.me
Voting link:
https://cityprison.net/
TeamSpeak IP Address: TS.CityPrison.Net
As always, add ashour on skype: ashour253 to receive your rewards!
1st
DeSkill
168
votes - $100
2nd
Dalwo
158
votes - $90
3rd
MisterBrandts
156
votes - $80
4th...​
A purge will be hosted tomorrow night (June 27th) at 9pm EST.
Minecraft Server Information:
Prison Server IP Address: server.cityprison.net
Server Hub IP Address: spvp.me
Voting Link: https://cityprison.net/
Teamspeak IP Address: ts.cityprison.net
Hope to see you online!
​
A long overdue Purge will be hosted Saturday June 4th!
​
As we do every month, the top 10 voters recieve awesome coupon codes, these coupon codes can be redeem on any server different rewards amounts per tier but overall an equivilent amount.,
If you've won, contact ashour on skype; ashour253
if you have not won, fear not you have a clear slate this month to get in as many votes as possible! Do note we switched one of our voting sites so make sure to use the new site to your advantage!
As always, I hope to see you on our minecraft prison server; (IP: SPVP.ME / Server.CityPrison.net)
until next time
1st
xxstarfire25xx
162
votes - $100
2nd
fishguy4422
159
votes - $90
3rd
Hxnzo
153
votes - $80
4th...​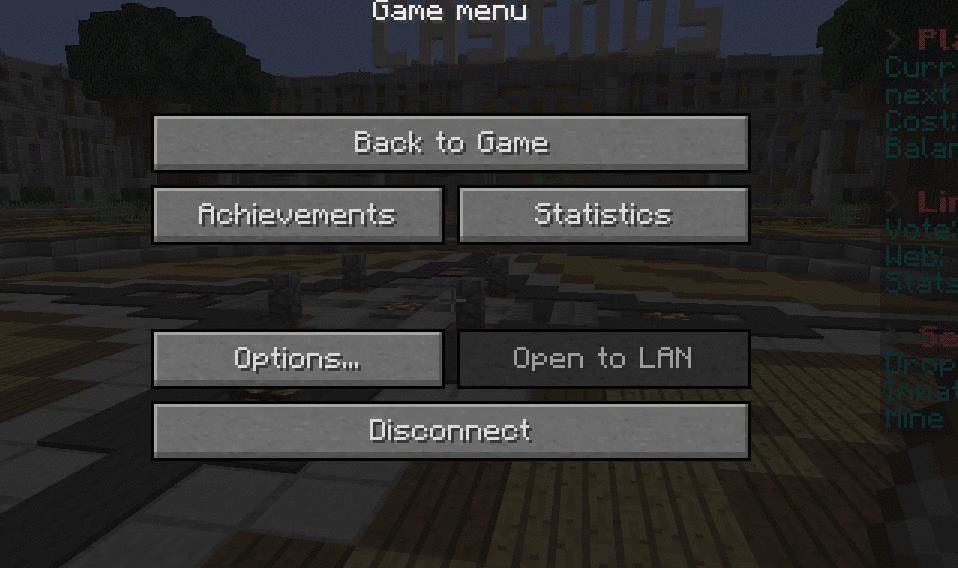 I'd like to update you guys on a few things we've just launched/fixed!
Firstly, we've introduced some COOL arrow trails! You can catch one on:
http://donate.cityprison.net/category/687760
Arrow trails are particle effects that follow the arrows path, some are awesome to just show off and others are just straight up lovely.. (haha, get it? There's a cupids trail....)
Checkout my personal favorite, the Cupid's Trail:

Activate your trail through the /at command and have fun!
Checkout all the different trails and preview how they look before donating for them on the donation page, click "details" and let the GIF load up!

Next, we've got a revamp to our Blast pickaxes system, we've lowered the durability cost to 1.5 times the current block breakage instead of the past 2.
Meaning durability has been increased by 25%! that's amazing!

Enchant any pick to a blast pick at /warp enchants
Feel free to post any suggestions to future custom enchants we should...
​
Wow.
That's all I can say....
It's been 4 years, originally we started in 2012, seeing the only 2 active prison servers being run to the ground without proper rules and staffing. Without proper ownership, we decided to take it into our own hands and create a unique server. Something that people could come on, enjoy there stay and just have fun.
Some place safe for people of all ages, yet fun and exciting. and that's how CityPrison was born.
Built from the ground up, from the builds to the plugins using whatever we could and starting ourselves with a Trail VPS running 1Gb. We now operate several dedicated servers, we operate a build team a development team & and amazing community. We run multiple game-modes that satisfy everyone's cravings, and we're always expanding.

We could never be here today if the thousands (over a million players) that contributed to the community. From a vote, to a chat message. a forum post or even a donation. We wouldn't have lasted 4 years, and...​
In about a week, CityPrison will be 4 years old. Every anniversary we host many events, give out rewards, and rank up a few staff members who have earned it. This year is no different, here are events that we will host.
​
~
Mine-Off
~
~
Drop Party
~
~
PVP Tournament
~
~
Event that you guys have voted for
~
​
These events will be hosted throughout the day, and their might be more than one of them.​